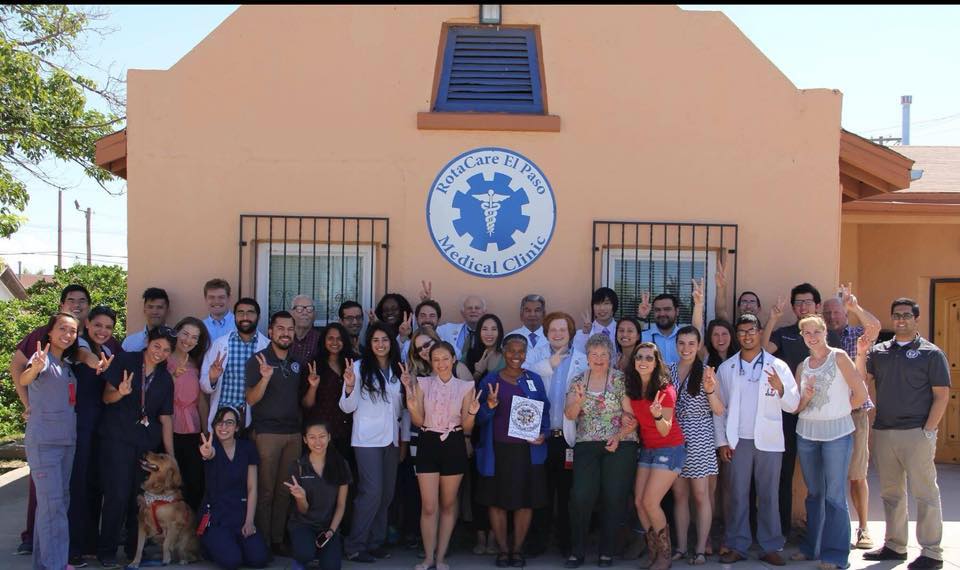 The clinic was built to honor the 100-year anniversary of the Rotary Club of El Paso. The RotaCare/Texas Tech Clinic was opened in September of 2014 by the Rotary Club of El Paso in partnership with TTUHSC El Paso and University Medical Center on the grounds of San Pablo Lutheran Church.
Since our founding, RotaCare has served hundreds of El Paso residents providing free healthcare to those who may not have access to it any other way.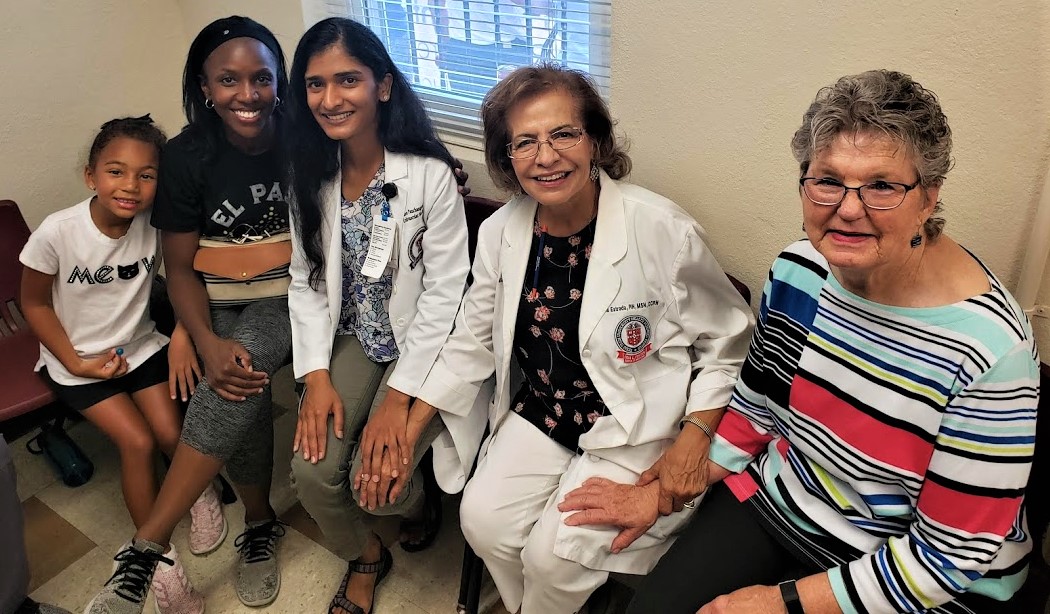 El Paso RotaCare serves diverse and underserved populations in El Paso. Patients come from various legal and cultural backgrounds including uninsured, underinsured, American CItizens, immigrants or all legal statuses, and all age ranges.
At RotaCare we have a volunteer team consisting of physicians, Paul L. Foster School of Medicine (PLFSOM) students, University of Texas El Paso (UTEP/double T) pre-med students, and social workers under the guidance of a clinic nurse manager and Medical Director utilizing an electronic medical record.
The Rotary Club is an international group of business and professional leaders that are dedicated to providing humanitarian relief to those in need. Rotary International believes that by uniting neighbors, friends, leaders, and problem-solvers we can improve the lives of our communities and the world. With over 35,000 clubs around the world and over 110 years of experience, Rotary International works with local communities to:
Promote peace

Fight disease
Support education

Grow local economies
Provide clean water, sanitation, and hygiene

Save mothers and children
Email us anytime
Or call — (915) 790-0700

Great Healthcare, Free of Charge
Open Saturdays from 9 AM till 12 PM
301 S Schutz Dr, El Paso, TX 79907