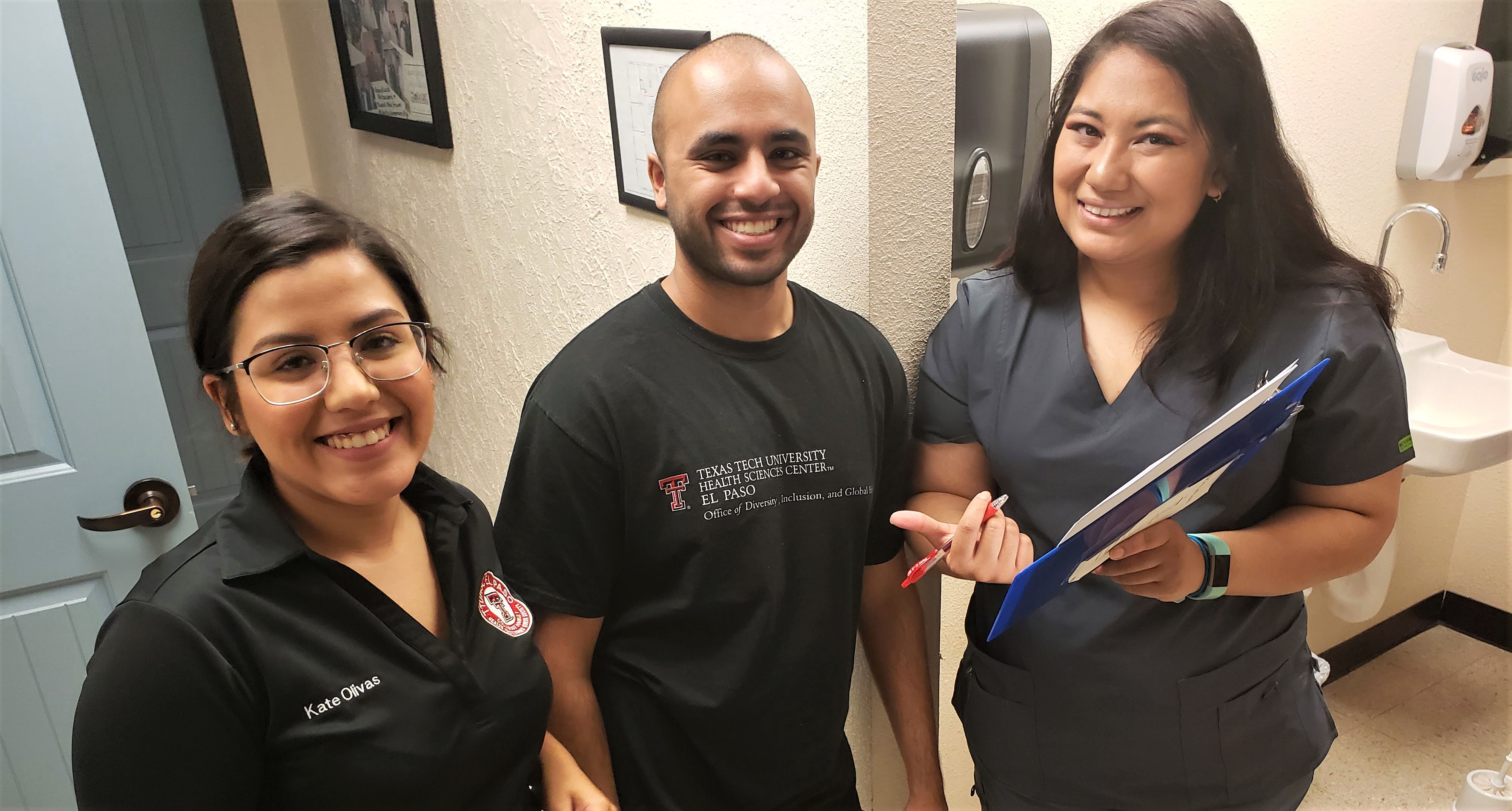 RotaCare El Paso is an Excellent Opportunity to Gain Skills, Get Patient Care Experience, and Prepare you for a Career in Healthcare
Are you looking for a good way to serve the El Paso community while gaining the opportunity to teach the next generation of physicians? RotaCare El Paso is a free clinic that is run by Texas Tech El Paso medical students, the Rotary Club of El Paso, and local volunteer physicians. We help improve the health of El Paso's underserved communities. You do not have to be affiliated with Texas Tech El Paso to volunteer with us. We invite any physician with the desire to serve, teach, and improve the lives of our community members to volunteer with us.
UTEP Pre-Medical Students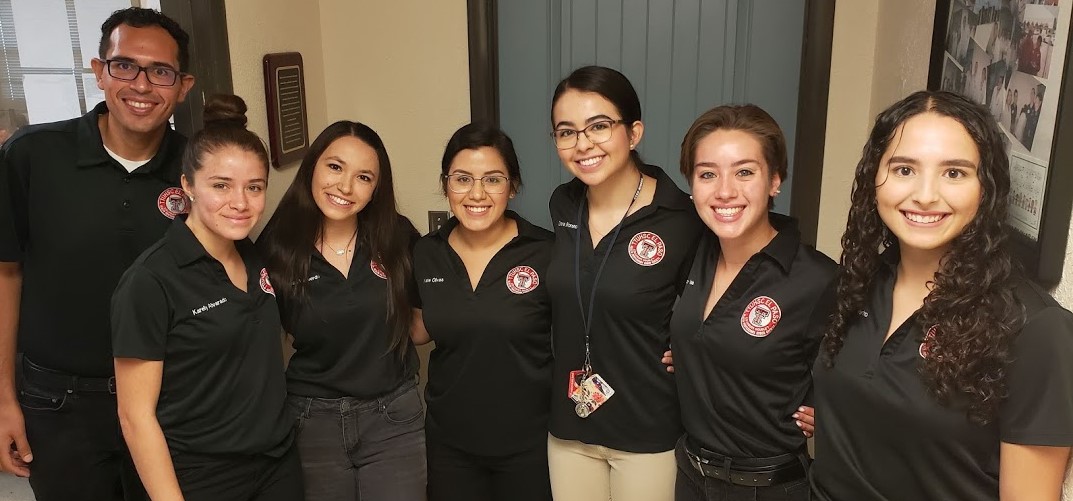 Double T's UTEP Premed Group
UTEP (Double T) pre-medical students are able to volunteer at the clinic to help with reception, triage, Spanish translation, and general patient care. This provides them with an opportunity to get early exposure to the medical field, learn about how a clinic runs, and experience patient encounters before starting medical school.
UTEP Pre-med student volunteers are in charge of reception and triage. Roles include:
Add the patients into the EMR system

Record patient vital signs

Spanish translation when needed

Draw and run labs in-house

General patient care
Texas Tech Foster School of Medicine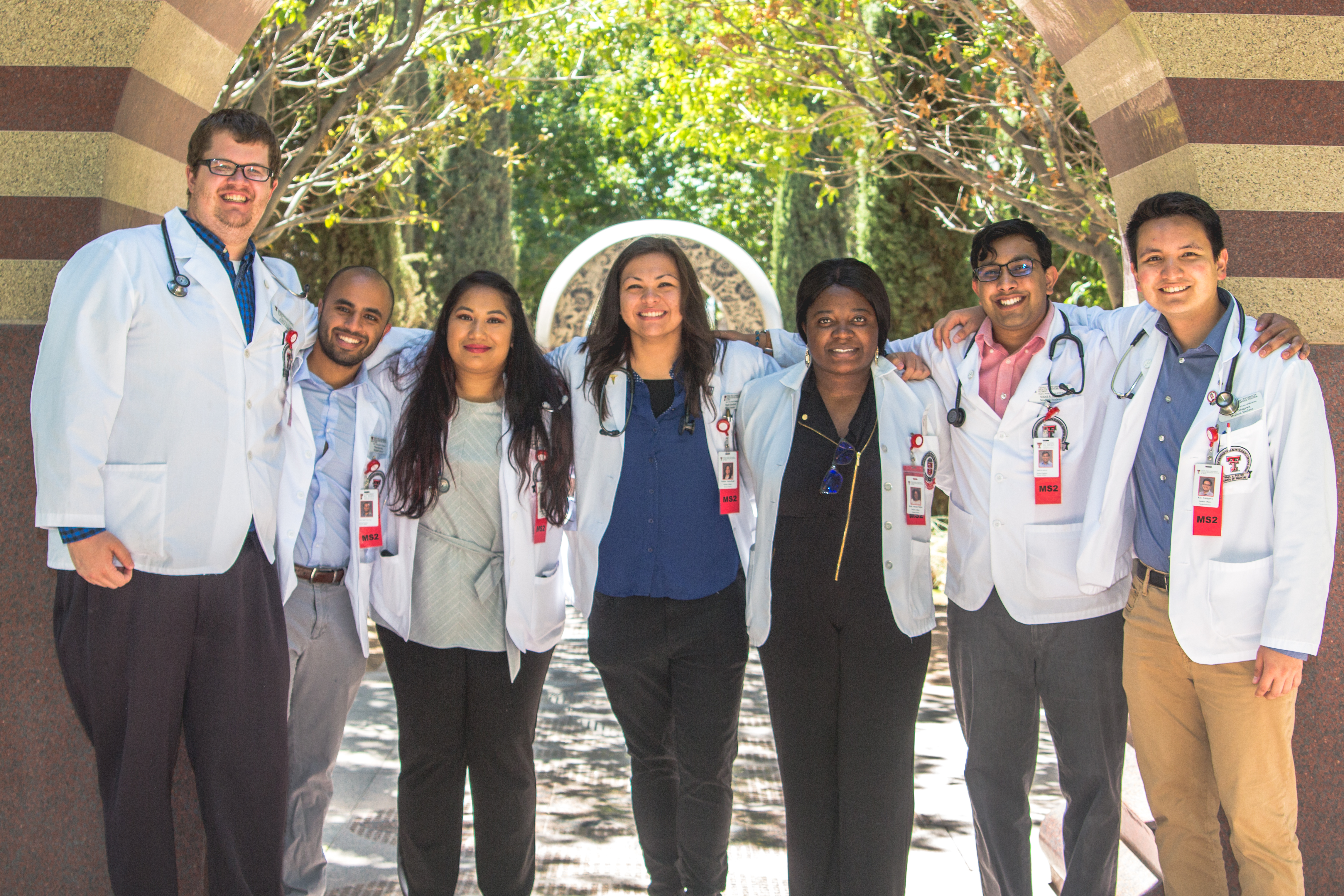 Medical Student Volunteers
Our medical students are involved in the entire evaluation process of our patients. They perform the initial history and physical exam, present the case to the supervising physician, and, together, this team will come up with a plan to address any complaint that a patient may have. This is an excellent opportunity for medical students to put into practice the skills that they have learned over their years in medical school. It allows them to improve their clinical decision making while also working to make a difference in our patient population.
Medical students from PLFMSOM volunteer every Saturday from 8-12. Med student roles include:
Apply diagnostic and clinical reasoning skills

Perform history and physical exam

Present the case to supervising faculty physicians.

Writing the SOAP note in the electronic medical record

Draw and run labs in-house
Email us anytime
Or call — (915) 790-0700
Calls will be returned on Saturdays

Great Healthcare, Free of Charge
Open Saturdays from 9 AM till 12 PM
301 S Schutz Dr, El Paso, TX 79907